VLT® Series 6000
Classification:
Product name:
VLT® Series 6000
---
Order number:
Available on request
---
Shortdescription:
Standard Drive for many applications
---
Product types:
Drives, Drives – Frequency Converter
---
Technology & Profiles:
PROFIBUS
---
Company: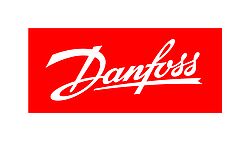 Danfoss Drives A/S
Illustration:
Product description:
The VLT 6000 HVAC is fully dedicated to the optimum operation of HVAC applications. It offers energy savings, user-friendliness, and all functions built-in. Benefits include an HVAC specific power range from 1.1 kW to 450 kW at 380 - 460 V and 1.1 to 200 kW at 550 - 600 V and 1.1 to 45 kW at 200 - 240 V. Compact or bookstyle design with standard enclosures IP20 and IP54. Motor control is based on the VVCplus vector drive system, providing full motor power at rated speed without derating. The Automatic Motor Adaption feature (AMA) ensures optimum motor torque performance while the Automatic Energy Optimizer function (AEO) optimizes the adjustable frequency drive\\\\\\\'s voltage output to the actual load of the motor, thus minimizing the power consumption.