VLT® Series 5000
Classification:
Product name:
VLT® Series 5000
---
Order number:
Available on request
---
Shortdescription:
General purpose Drive for many applications
---
Product types:
Drives, Drives – Frequency Converter
---
Technology & Profiles:
PROFIBUS
---
Company: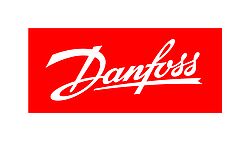 Danfoss Drives A/S
Illustration:
Product description:
The perfect match for an abundance of applications not least in process industries. The series covers an output range from 0.75 to 500 kW at 200-240V/380-500V550-600V. The frequency converters are available in bookstyle and compact versions with enclosures in IP00, IP20/NEMA 1 and IP54 thus easy to build-in virtually anywhere. Among the many innovative features included are the VVCplus vector drive principle for torque and speed control keeping speed at a constant level. Also these drive (VLT Flux) is available with the genuine flux vector control ensures to obtain full torque control of the motor shaft. The Quick Menu ensures simple commissioning and programming by following prompts in the display, while Automatic Motor Adaptation function (AMA) automatically adapts the drive to the connected motor. Built-in RFI filters are available to meet EN 55011 1A + B requirements. The built-in DC link filter significantly reduces the harmonic distortion created making external line reactors superfluous. The VLT 5000 drive series has a number of options for increased flexibility. The SyncPos motion controller is an option for use in applications requiring synchronization or positioning. LC filters eliminate motor noise generated at switch mode. The VLT® 5000 series has a a wide range of brake resistors to halt the motor within short time.