VLT® Series 2800
Classification:
Product name:
VLT® Series 2800
---
Order number:
Available on request
---
Shortdescription:
General purpose Automation Drive
---
Product types:
Drives, Drives – Frequency Converter
---
Technology & Profiles:
PROFIBUS
---
Company: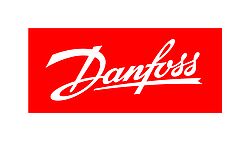 Danfoss Drives A/S
Illustration:
Product description:
The VLT 2800 series is developed for the low power market. Available in the power range 0.37-18.5 kW (1/3 phase 200-240VAC and 3 phase 380-480VAC). The frequency converter is extremely compact and prepared for side-by-side mounting.The concept is modular with a power module and a control module. The VLT® 2800 is available with the following accessories, e.g. Output line reactors, RFI filter, LC + 1B RFI filters These options can be combined depending on your application. Another benefit offered by the VLT® 2800 frequency converter is flexibility. The DC bus allows load sharing between all drives in the application saving energy and stopping all parts of the application simultaneously. A robust design, including a built-in RFI filter 1A makes the frequency converter compliant with the EMC directive EN 55011 1A requirement while the built-in fan protects the frequency converter against excessive heat. The VLT® 2800 has all basic parameters for commissioning the frequency converter, thus saving time at installation and service.