FCM Series 300
Classification:
Product name:
FCM Series 300
---
Order number:
Available on request
---
Shortdescription:
FCM Serie 300
---
Product types:
Drives, Drives – Frequency Converter
---
Technology & Profiles:
PROFIBUS, PROFIdrive
---
Application class(es):
Frequency Converter (AC1)
---
Company: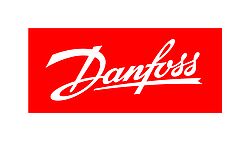 Danfoss Drives A/S
Illustration:
Product description:
The VLT DriveMotor FCM 300 is a combined frequency converter and motor in one. Importantly, it does not exceed the standard dimensional envelope of a standard motor. It retains the normal enclosure protection of that of a standard motor and can be mounted in virtually any position. Installation is straight forward as no screened motor cables are needed. Enclosure of the drive is of no concern and the integrated RFI filter ensures compliance with the EMC regulation. The DriveMotor has a RS 485 serial communication port as standard and an optional PROFIBUS DP fieldbus option. All motors are in the sizes B3, B5 and B14 available.