FCD Series 300
Classification:
Product name:
FCD Series 300
---
Order number:
Available on request
---
Shortdescription:
FCD Serie 300
---
Technology & Profiles:
PROFIBUS, PROFIdrive
---
Application class(es):
Frequency Converter (AC1)
---
Company: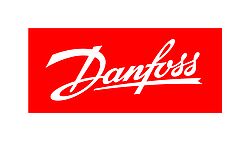 Danfoss Drives A/S
Illustration:
Product description:
With the VLT Decentral FCD 300 series the plug-and-play principle has been carried out to its full extent. So has the practical design. The VLT Decentral consists of two parts: the installation part (the bottom) and the electronic part (the top). This dual part principle ensures fast and reliable commissioning and service: simply remove six screws, pull off the electronic part, replace it, and you are up and running again. It only takes an instance. The power range covers 0.37 kW to 3.3 kW for 3 x 380-480V, which again covers the majority of conveyor applications in the target businesses i.e.automotive, food, beverage and material handling. The DriveMotor has a RS 485 serial communication port as standard and an optional PROFIBUS DP fieldbus option. The high enclosure class (IP 66) and surface of the VLT Decentral is perfect for decentralization. The cleaning-friendly design makes it suitable for the food and beverage industries. The VLT Decentral works with natural cooling and needs no other ventilation.