Realtime Use Cases

PROFINET RT and IRT services, as well as Standard Ethernet services are forming specific use-cases-Clusters:
These use-cases are clearly defined by the requirements related to real time capability they need and will not change over time.
At the low end in the basic IT world there are nearly no requirements concerning deterministic communication behavior. New services offerings like e.g. video streaming are fueling such real time capability requirements in this area as well.
Process handling in the automation world is not thinkable without real time capability of your communication system. Here the requirements concerning reaction time, precision and resolution define the technology level which is most suitable.
Two technology classes are in place to serve the related applications. Either not so demanding real-time applications (PROFINET RT), or those with isochronous requirements in the PROFINET landscape (PROFINET IRT). Both fully support all use-cases by the provided PROFINET components.
Technically advanced PROFINET components (including TSN) will continue to support these functions, and with the implementation of the upcoming Ethernet extensions, the device landscape will become even more universal.
Essentially there are three main use-case clusters related to the given real-time requirements:
Standard Ethernet was developed in order to enable packet-oriented data traffic routing as flexibly as possible. Requirements to support real-time behavior had therefore not been in focus.
Industrial applications with standard process data processing, however, require a "minimum determinism" in order to be able to function.
Even more, applications with requirements for maximum resolution and accuracy can only be achieved by meeting isochronous real-time standards
Realtime classes based on their requirements:
Applications without real-time requirements (Non Realtime)
Applications with real-time requirements (Realtime)
Applications with isochronous real-time requirements (Isochronous Realtime)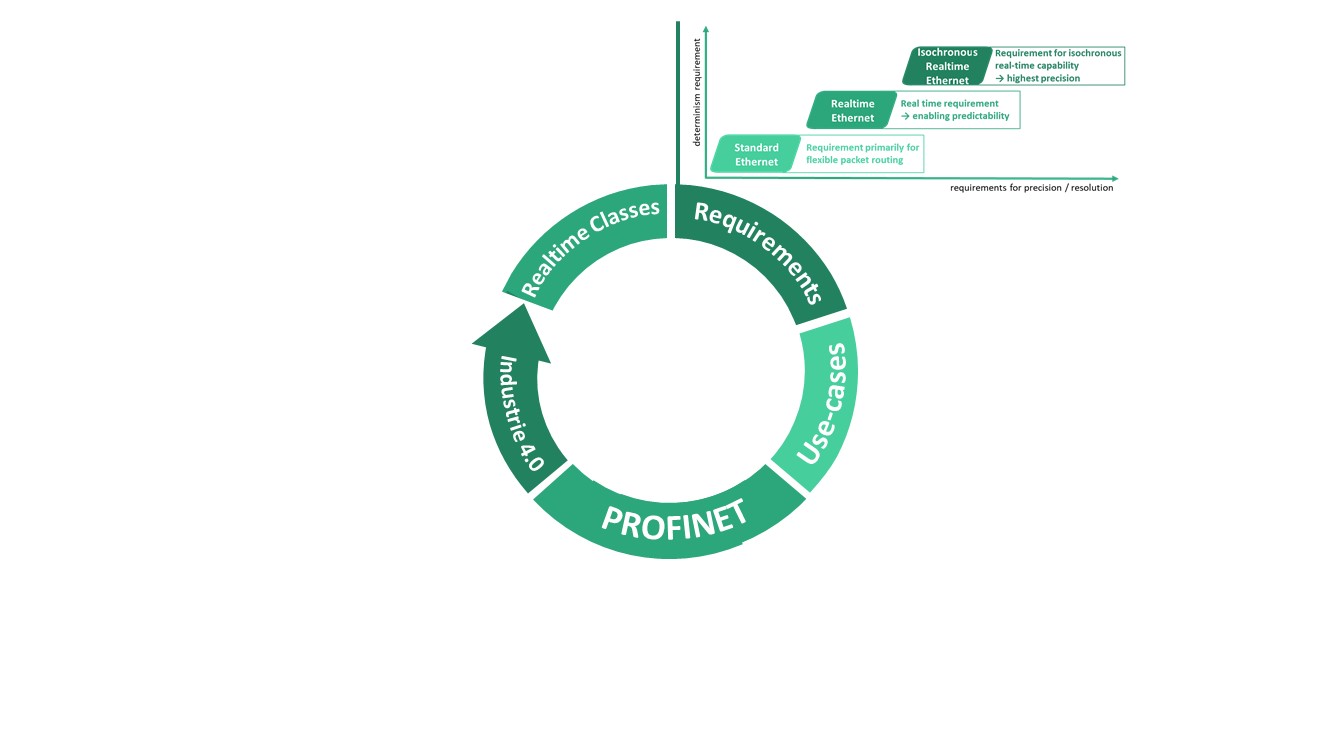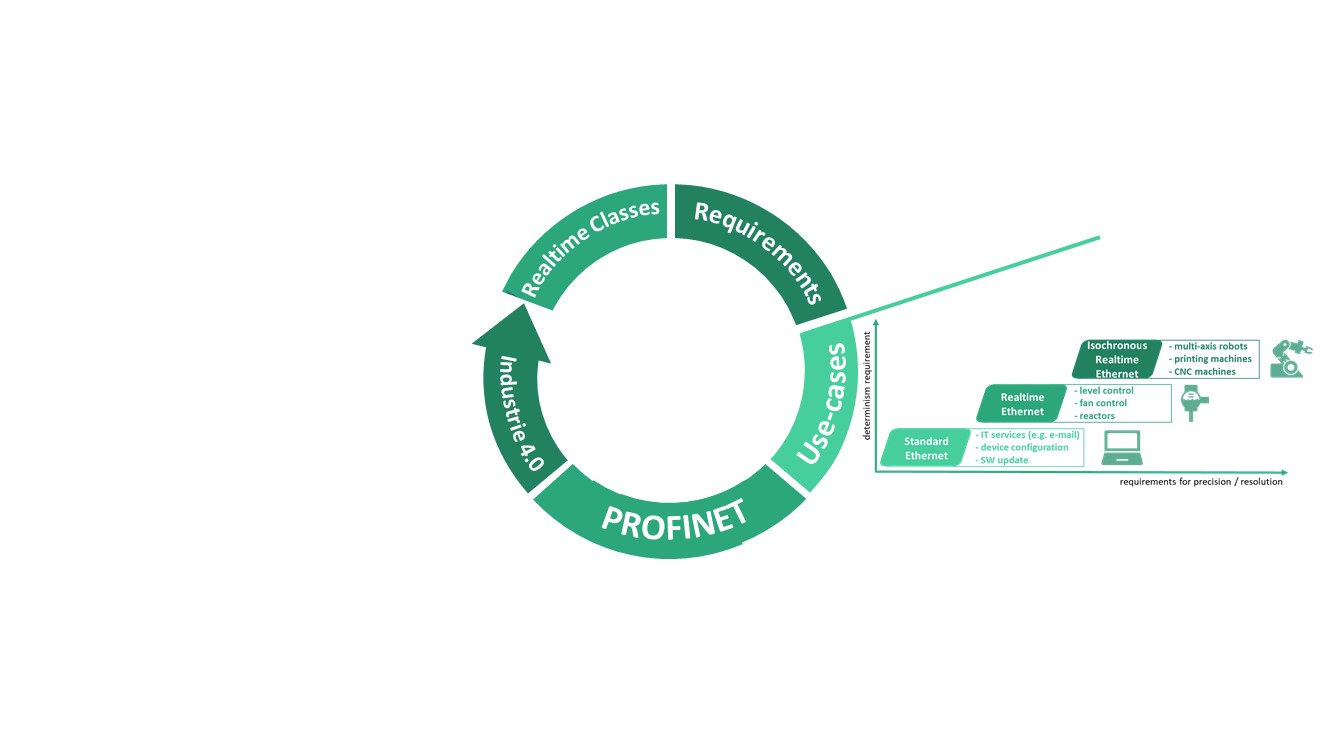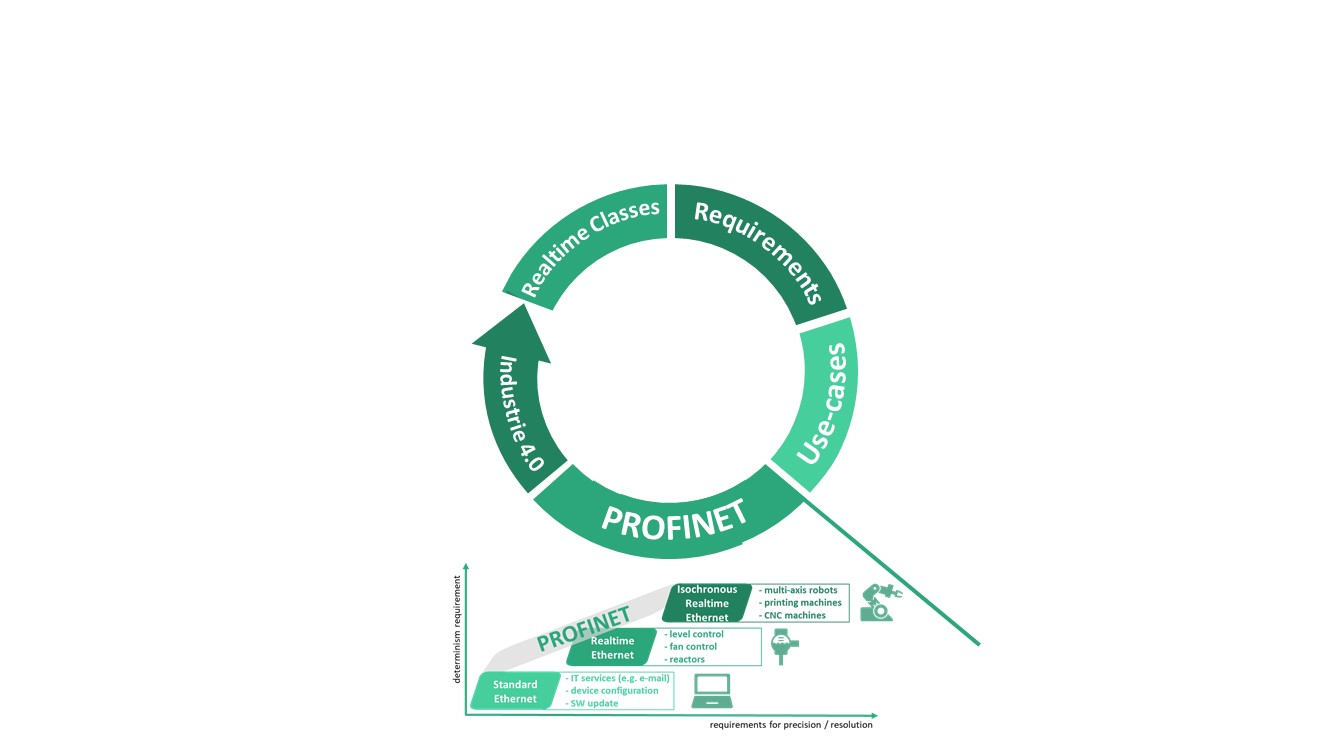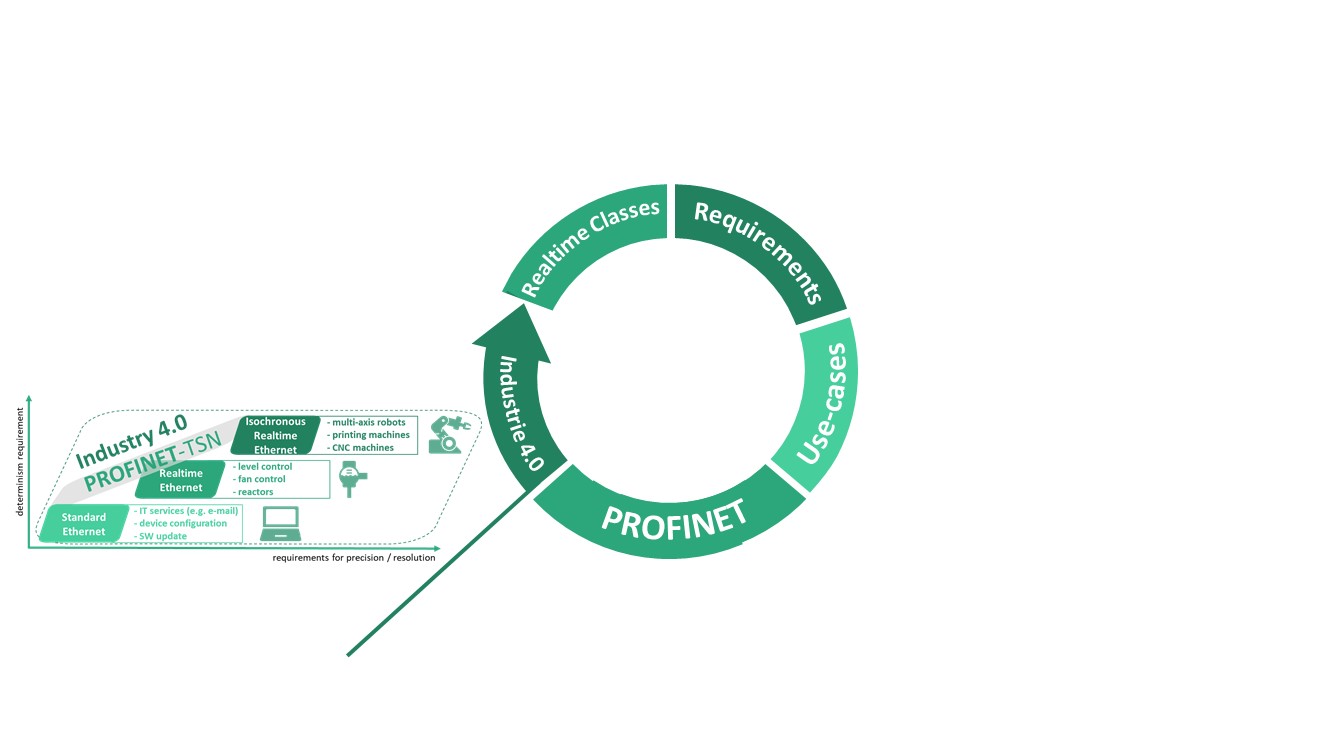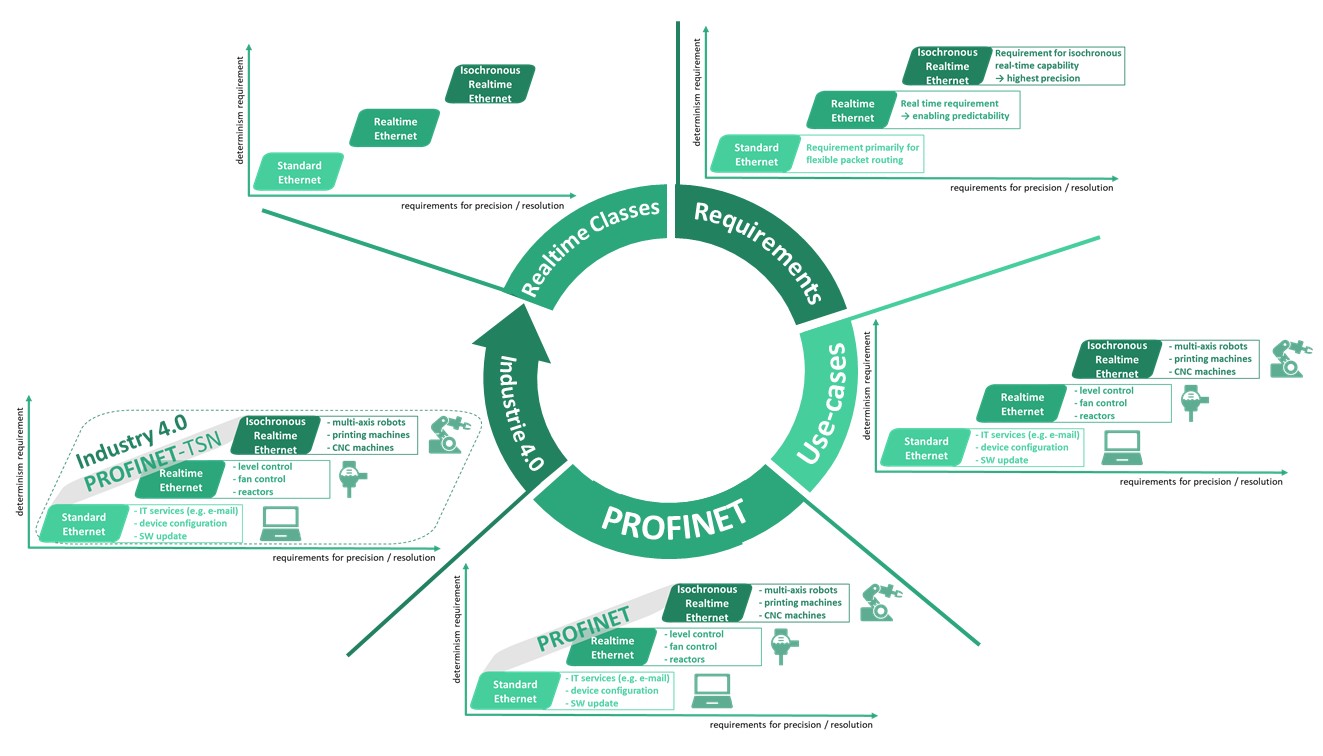 In the context of Industry 4.0 - PROFINET will become even more universal.
Today's framework and the supported use-cases will be maintained also for any future PROFINET updates.
With its planned extensions, Standard Ethernet will be able to support more functionality in the application layer, not only software stack related, but also specifically based on new standard chip sets with more functions, more bandwidths and a huge vendor offering variety.
PROFINET customers will benefit from this in two ways, because on the application side everything will remain the same, but the PN devices used will be even more universal in the future.