M800 Profinet Transmitter
Classification:
Product name:
M800 Profinet Transmitter
---
Product types:
Analyser, other PROFINET Device, other Field Device
---
Technology & Profiles:
PROFINET
---
Company: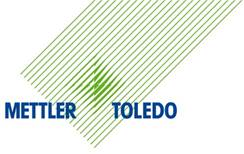 Mettler Toledo GmbH
Im Hackacker 15
CH-8902 Urdorf
Switzerland

Simone Budinsky
Tel +41 44 729 6211
www.mt.com
Illustration:
Product description:
The multi-parameter M800 transmitter series with Profinet digital communication features Intelligent Sensor Management (ISM®) technology measuring pH/ORP, dissolved oxygen, gas phase oxygen, dissolved CO2, Conductivity. Up to 2 channels of process measurement provides immediate Plug & Measure installation and operation, predictive sensor maintenance and dynamic lifetime status. Thanks to iMonitor, the maintenance conditions of the measuring loop are observed and displayed comprehensively for preventative action. The color touchscreen ensures intuitive operation, with user selectable control and alarm management for complex applications.