MOVI-C Controller UHX25
Classification:
Product name:
MOVI-C Controller UHX25
---
Product types:
other Field Device
---
Technology & Profiles:
PROFINET
---
Company: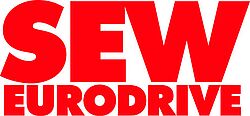 SEW-EURODRIVE GmbH & Co. KG
Illustration:

Product description:
The MOVI-C® CONTROLLER UHX25 (performance class "standard") is a motion controller for demanding automation tasks with PROFINET IO fieldbus interface for slave connection. The real-time operating system guarantees very short response times as well as a high-performance connection of system buses from SEW‑EURODRIVE and standard fieldbuses.The MOVI‑C® CONTROLLER is suitable for automating machines and cells for up to 2 interpolating axes and 6 auxiliary axes depending on the size of the application program. It can be used as a module controller for complex motion functions such as electronic cams and robotics.