UFR41B advanced gateway
Classification:
Product name:
UFR41B advanced gateway
---
Shortdescription:
UFR41B/UOH21B with PROFINET IO interface
---
Product types:
other PROFINET Device, Drives – Frequency Converter, Drives – Servo Drive
---
Technology & Profiles:
PROFINET
---
Company: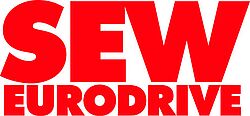 SEW-EURODRIVE GmbH & Co. KG
Illustration:

Product description:
Functionality of UFR41B/UOH21B Gateway
Depending on the process data configuration, up to 16 SEW drive inverters can be operated on each gateway, but a maximum of 64 process data items can be configured.
Performance can be scaled by choosing between 2 CAN buses as the drive bus.
Complete engineering via fieldbus or Ethernet.
UFF41B : PROFIBUS / DeviceNet
UFR41B : PROFINET IO / EtherNet/IP / MODBUS-TCP
Auto setup function
Automatic configuration of the gateway to the connected SEW drive units.
Data backup and restore function
Parameter sets for all SEW drive units are saved to the gateway\\\\\\\'s SD card. On replacement of a unit, the correct data set is imported to the drive unit.
Diagnostics
Process data monitor with force function to specify PD items via notebook (all buses are supported).