MOVIDRIVE B drive inverter
Classification:
Product name:
MOVIDRIVE B drive inverter
---
Shortdescription:
MDX60/61B + DFE32B
---
Product types:
Drives – Frequency Converter, Drives – Servo Drive
---
Technology & Profiles:
PROFINET
---
Company: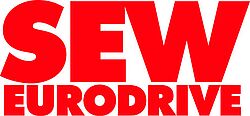 SEW-EURODRIVE GmbH & Co. KG
Illustration: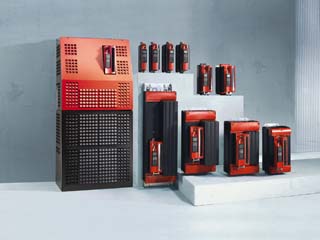 Product description:
MOVIDRIVE® MDX60/61B is a product family of multi-purpose drive inverters from SEW-EURODRIVE.
The MOVIDRIVE® B drive inverters set themselves apart with extensive basic functions, a wide power range, large overload capacity and a modular unit design. They facilitate unrestricted application of AC drives with a power range from 0.55 to 250 kW in employing state-of-the-art digital inverter technology.
With MOVIDRIVE® B, even asynchronous AC motors can achieve levels of dynamic performance and control quality that were previously possible only by using DC motors. The integrated control and expansion options using technology and communication options creates remarkably cost-effective drive systems as regards diversity of application, project planning, startup and operation.
Interfaces for PROFIBUS, INTERBUS, INTERBUS-LWL, Modbus/TCP, PROFINET, EtherNet/IP, EtherCAT, DeviceNet and CANopen.