ECC-DFC-24-00
Classification:
Product name:
ECC-DFC-24-00
---
Technology & Profiles:
PROFINET
---
Company: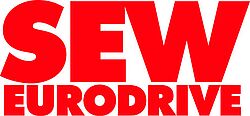 SEW-EURODRIVE GmbH & Co. KG
Illustration: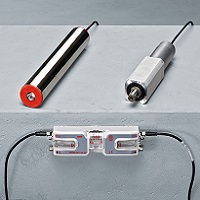 Product description:
The 24 V drive system ECDriveS® by SEW EURODRIVE consists of a brushless DC motor that can be directly integrated into a conveyor roller, or be universally used as gearmotor. The drive is controlled by remote commutation electronics with Profinet-based zone control. The Profinet control is characterized by an integrated conveyor logic capable of decentralized implementation of zero pressure accumulation and many other material handling tasks. Thanks to the integrated encoder, precise load-independent ramps and exact positioning of the conveyed material is possible.


Features:
- 2 Zones Profinet controller with 3 operating mode
- ZPA mode for autonomous operation
- PLC mode for operation at a PLC
- Binary mode
- Interfaces: 2 × motor connection, 2 × sensor connection (can be expanded to 4)
- Integrated logic functions for zero pressure accumulation conveying (ZPA mode)
- Conveyor roller with integrated brushless 24 V motor
- 40 W continuous power with an overload capacity of 240%
- Integrated Hall-effect motor encoder for simple positioning tasks
- Electronic holding brake with position hold control for slopes or lifting applications
- Electronic nameplate for automatic startup
- Low noise level < 50 dB (A) due to integrated damping elements (depending on the installation situation)