Implementation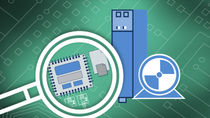 PROFINET offers value-added functions such as parallel TCP/IP communication, large configuration limits, and high speed. The diagnostics are best-in-class, topology views enable uncomplicated documentation, and error location is facilitated.




PROFINET Device Integration
Every device development project undergoes a product development cycle. PI itself as well as a number of its member companies can provide you with comprehensive information and support. Detailed information and contacts are in the brochure "Easy way to PROFINET".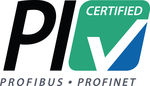 To ensure interoperability and conformity of field devices from different manufacturers, device certification by an accredited test laboratory is mandatory for PROFINET. As a result, end customers are guaranteed a high level of plant availability and the risk of cost-intensive service calls is significantly reduced for you as a device manufacturer.
However, the PI community can also tackle more extensive innovations, such as those to be expected in the context of Industrie 4.0 and Industrial Internet of Things. Since it complies completely with the Ethernet Standards, PROFINET provides a first-class starting point from which to face the future.