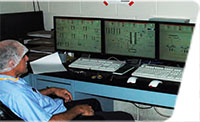 Project

It isn't often that an engineering team has the opportunity to build a new sugar refinery. In fact, the new refinery in Gramercy, LA is the first new one in the United States in 40 years. The refinery is a joint venture of agriculture company Cargill and the Louisiana Sugar Growers Association, involving a $220 million investment.

Solution

Managers wanted PROFIBUS to be a key component in the new plants automation to achieve better process control, improved product quality and productivity, but - with PROFIBUS as new technology - they received many additional benefits including better energy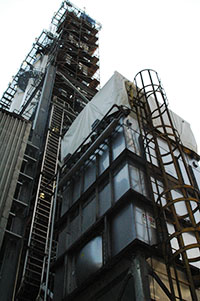 efficiency, steam reduction, and a very smooth start up.
Siemens PCS 7 controllers formed the base platform along with redundant servers for the operator stations. Another server was dedicated to administrative tasks. PROFIBUS DP and PA constituted the control network with designers implementing fiber-optic ring to-pologies. Motor control was housed in three motor control centers that were delivered pre-wired with capability for the PROFIBUS ring in and out. The fiber ring helped during development and commissioning. Management did not wish to shut down processing so, when engineers commissioned a process, they simply unplugged the ring, plugged in the new process and re-made the ring connection.
Simocode Pro smart motor overload with PROFIBUS provided motor control, protection and key diagnostic, statistical and maintenance data. It also allowed remote configuration and eliminated the need for a controller to check initial rotation at commissioning. Managers reported that implementation of the entire refinery using this process "worked great!"

Conclusion

Besides many benefits in achieving better process control, better products quality, higher energy efficiency etc. PROFIBUS also helped significantly to perform installation and start up of the plant in a very smooth way.