VIPA System SLIO IM 053PN - PROFINET-IO Slave
Classification:
Product name:
VIPA System SLIO IM 053PN - PROFINET-IO Slave
---
Shortdescription:
SLIO IM 053PN
---
Product types:
Remote I/O
---
Technology & Profiles:
PROFINET
---
Company: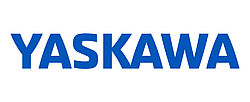 YASKAWA Europe GmbH
Illustration:
Product description:
Small, Smart ... SLIO
Presenting the completely new developed I/O system SLIO®, VIPA once again sets new standards in the automation industry.
By means of the modular and extremely compact SLIO the realization of almost every automated solution will from now on be simpler and especially more economical.
SLIO can be combined and applied with each of the established VIPA systems 100V, 200V, 300S, 500S.
It´s one of the most effective and modern decentralized I/O systems available on the market. It combines high functionality with a clever mechanic concept in an extremely compact design.
Compact and Space-Saving Design
Conceptual separation of electronic and installation layer

Space-saving, thin design

Innovative staircase-shaped wiring layer

Simple \"Two components set-up\"
Clever Labeling and Diagnostic Concept
Clear allocation and readability of channel states

Simple, time-saving installation and maintenance by means of the connector pin assignment provided on the module

Clear, definite labeling of channels

Reference designator label remains on the exchange of a module
Installation and Maintainability
\"Permanent Wiring\" enables the exchanging without the disconnection of the wiring

Intelligent slide and plug mechanism for a simple handling

Electronic is protected against reverse polarity

Encoding of the electronic modules prevents from incorrect plugging
High performance
Quick backplane bus concept of 48MBit/s

Very short response time when processing signals of up to 20µs
---
Decentral slice I/O system
Supporting various fieldbus systems

Up to 64 Signal and Function Modules per Interface Module

Fast response time of 20µs upwards

MAC address visible on the front side for ethernet based field bus systems

Direct allocation and monitoring of channel states via state LEDs

Individual labelling of channels with blank strips

Terminal assignment and connection diagrams on each module

Potential separation between fieldbus and input/output level

Mounting security due to reverse-connect and overvoltage protection

Protection against destruction due to encoding of Electronic Modules

Two-component modules with Terminal Module and Electronic Module for easy maintenance

Easy module exchange due to standing wiring

Quick pre-wiring due to separate installation level

Space-saving staircase-shaped wiring with cage clamps

High modularity due to 2-, 4- and 8-channel modules