VIPA System 300S - CPU 315SN/PN ECO - SPEED7 Technology
Classification:
Product name:
VIPA System 300S - CPU 315SN/PN ECO - SPEED7 Technology
---
Shortdescription:
CPU 315SN/PN ECO
---
Technology & Profiles:
PROFINET
---
Company: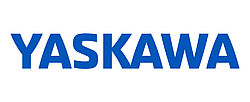 YASKAWA Europe GmbH
Illustration:
Product description:
VIPA launches the new PROFINET eco CPU in the S300 design
With the introduction of the first PROFINET CPUs in 2011 VIPA has already caused a sensation. One of the fastest and most powerful S7 code based hardware CPUs, combined with one of the highest performance industrial protocols PROFINET, promises to be a good combination.
Now there is a new addition in PROFINET. "With the new 315SN/PN ECO we covered the requirements of many users on the market with a cost-effective starter CPU for PROFINET, but in the S300 design", says Sascha Isinger, Product manager at VIPA GmbH from Herzogenaurach.
The new CPU is particularly interesting for users who want to equip their installations with PROFINET only, but do not want to forego the S300 design. With the PROFINET technology you can contact up to 128 PROFINET devices and that with high flexibility and extraordinarily high performance.
Of course the new CPU has a PG/OP Ethernet interface for programming and for communication with the panels as standard. A PtP interface with all kinds of protocols such as ASCII, STX/ETX, 3964(R), USS master and Modbus master is also available. MPI can be found as always on every controller from VIPA.
The configuration and programming can be performed via the SIMATIC manager and the TIA Portal from Siemens, and in the near future, with the new engineering tool SPEED7 Studio from VIPA.
So the entire power range of the S300 class is covered. From the new 315SN/PN ECO for the first time usage and for small and medium sized applications, the 315SN/PN for the middle sized and higher power range, and the 317SN/PN including the integrated SPEED bus for the high-end power range.
Features:
CPU based on the innovative SPEED7 technology
Powerful PROFINET controller
PG/OP Ethernet interface for programming and communication
PtP interface for ASCII, USS, 3964(R), STX/ETX and Modbus communication