VIPA System 300S - CPU 314ST/DPM - SPEED7 Technology
Classification:
Product name:
VIPA System 300S - CPU 314ST/DPM - SPEED7 Technology
---
Shortdescription:
CPU 314ST/DPM
---
Technology & Profiles:
PROFIBUS
---
Company: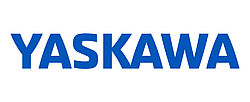 YASKAWA Europe GmbH
Illustration:
Product description:
System 300S - CPUs
CPUs-Central Modules
Central Processing Units (CPU) control and regulate processes in plant and machinery. The CPUs are selected according to application with the appropriate performance and work memory and can be extended with signal and function modules, as well as communication processors.
The VIPA System 300S CPUs are designed command compatible to Siemens STEP7 and for medium and large applications.
The CPUs are based on the SPEED7 technology. Here, the CPU is supported by co-processors. The integrated SPEED7 ASIC system is among one of the world\\\\\\\'s fastest automation systems.
A wide range of CPU options makes the system universally deployable: From C-class CPUs with integrated I/O peripherals for smaller applications up to CPU versions with integrated Ethernet, fieldbus master interfaces, and high-speed bus.
The CPUs of System 300S make possible short machine cycle times due to their high processing speed, and are therefore particularly suitable for complex control and automation tasks in the manufacturing and process industries. The compact CPUs with integrated I/Os are designed especially for cost-sensitive applications.
Characteristics
High-speed control system

Programmable with WinPLC7 or Siemens STEP7

Integrated work memory, operation without a memory card

Integrated accumulator-backed RAM memory

Flexible work memory extension through MCC memory extension card

Support of standard MMC cards for saving of program and data

SPEED-Bus for extension with high-speed signal modules and communication processors (CPU 314ST, 317SE and 317SN)

Ethernet, PROFIBUS-DP and MPI interfaces on board

PROFIBUS-DP master/DP slave or PtP (switchable)

Centralized and decentralized use and modular extendable

Integrated real-time clock and front-integrated status LEDs