VIPA System 200V - CPU 215DPM
Classification:
Product name:
VIPA System 200V - CPU 215DPM
---
Shortdescription:
CPU 215DPM
---
Technology & Profiles:
PROFIBUS
---
Company: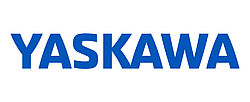 YASKAWA Europe GmbH
Illustration:
Product description:
System 200V - CPUs
CPUs-Central Modules
Central Processing Units (CPU) control and regulate processes in plant and machinery. The CPUs are selected according to application with the appropriate performance and work memory and can be extended with signal and function modules, as well as communication processors.
The VIPA System 200V CPUs are designed for small and medium-sized applications and represent as universal automation systems an ideal solution for applications in centralized and decentralized structures.
For the construction of the control a wide CPU-range in various performance classes are available. The various CPUs differ in work memory, address range, number of connections and processing time.
The CPUs of the VIPA system 200V are particularly suitable for industrial use and for general control and automation tasks in the medium performance range.
Characteristics
Programmable with WinPLC7 or Siemens STEP7

Integrated work memory, operation without additional memory card

Integrated flash ROM memory for continuous saving of program and data

Integrated accumulator-backed RAM memory

Support of standard MMC cards for saving of program and data

Suitable for centralized and decentralized applications

Modular expandable, up to 32 modules can be used

Integrated real time clock as well as MPI interface on board

Front integrated status LEDs

Assembly with 35 mm profile rail