simco drive
Classification:
Product name:
simco drive
---
Order number:
SIM2010D-CCSA-PN00-01xx-0000
---
Shortdescription:
Smart servo amplifier for servo synchronous motors with 500 W continuous power; with a range of communication interfaces and safety integrated functions. For applications with high precision.
---
Product types:
Drives, Drives – Servo Drive
---
Technology & Profiles:
PROFINET
---
Company: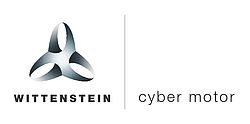 WITTENSTEIN cyber motor GmbH
Illustration:
Product description:
simco drive is a smart servo amplifier for servo synchronous motors with 500 W continuous power and 1 kW peak power. The IP65 protection of the housing permits distributed mounting and the housing with protection class IP20 is suitable for centralized assembly in the control cabinet.
All standard communication interfaces are provided to ensure high usability and easy implementation in your application. The communication interfaces include EtherCAT, PROFINET RT/IRT and CANopen. The high performance is reflected in a wide range of encoder interfaces, STO (Safe Torque Off) to SIL3, high resolution current control and event logging with a real-time clock. Intuitive start-up and diagnostics are possible on a PC via a graphical user interface.
It is equally suited for autonomous positioning or for incorporation in a closed control loop with setpoint communication in real time.
The amplifier can be integrated easily to SIEMENS control systems through the use of especially developed function blocks. The servo amplifier has a supply voltage of 24 to 48 VDC and a continuous current of 10 Aeff. The various encoder interfaces include EnDat 2.2, BISS C, incremental encoder with hall sensor and resolver.
simco drive is additionally an ideal building block in system solutions with other WITTENSTEIN products such as motors and actuators.