PAAS1121 – ANTAIOS PROFINET Evaluation Kit
Classification:
Product name:
PAAS1121 – ANTAIOS PROFINET Evaluation Kit
---
Product types:
Enabling Technology
---
Technology & Profiles:
PROFINET
---
Company: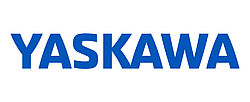 YASKAWA Europe GmbH
Illustration: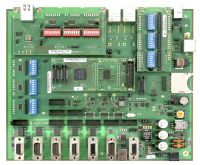 Product description:
The ANTAIOS Evalution Kit is a development platform for applications with industrial communication requirements and utilizes the ANTAIOS ASIC. The ANTAIOS ASIC features a powerful ARM(TM) Cortex A5 processor along with a programmable real-time Ethernet switch. Classic fieldbus support for PROFIBUS and CAN is also integrated as a wide variety of peripherals (USB, QSPI, I2C, SD-Card, UART, ...) and functions (DI/DO, Timer/Counter, PWM, SSI).

All schematics and the bill of materials of the ANTAIOS Evaluation Board are provided at no extra cost and can be used for developing an own hardware platform.

The ANTAIOS Evaluation Kit is equipped with a Board Support Package which utilizes eCos 3.0 Operating System along with GCC as C/C++ compiler - both well known Open Source software projects.

For every supported field bus there is an add-on which includes the driver(s) and a demo application for the specific fieldbus in C/C++. The demo application can be used as a starting point for own product development.

PAAS1121 - ANTAIOS PROFINET Evaluation Kit has been certified for PROFINET Version 2.31 and fulfills the highest Conformance Class C and the highest Netload Class III.