COMBIVERT F5
Classification:
Product name:
COMBIVERT F5
---
Shortdescription:
AC frequency converter and servo controller
---
Product types:
Drives, Drives – Frequency Converter, Drives – Servo Drive
---
Technology & Profiles:
PROFIBUS
---
Company: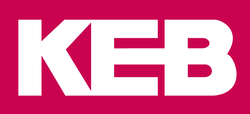 KEB Automation KG
Illustration:
Product description:
KEB COMBIVERT F5 is a complete series of high performance AC frequency converter and servo controller in the power range between 0.37 and 900 kW.
The ALL-IN-ONE concept allows flexible handling of standard induction motors, AC brushless servo motors, gearless machines and torque motors or special spindle drives with max. nominal speed up to 60.000 rpm in open and closed loop operation.
State of the Art - technology is available for constant speed and torque performance with the special solutions of S.C.L. (sensor less closed loop) and A.S.C.L. (asynchronous sensor less closed loop) for synchronous and asynchronous motors without using a motor feedback.
For all drive systems, available in the voltage classes 230V, 400V and 690 V, a standardized connection to PROFIBUS-DP master controls is realized with the pluggable and certificated PROFIBUS OPERATOR units. User friendly adjustment, diagnosis and operation is supported with open source software tool KEB COMBIVIS.